The product name of Volley King was inspired by the volley kick; the most powerful, difficult and accurate kick in soccer.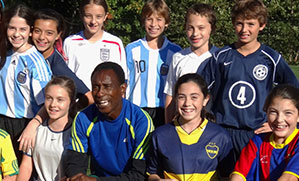 I invented this product for you, the player who's ready to "master" this difficult, yet very important technique — the "volley kick."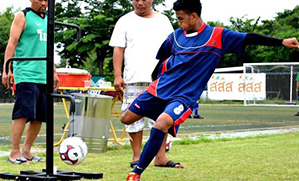 The Volley King is a product that offers not only a great past time for the soccer enthusiast but provides year round training to athletes of ...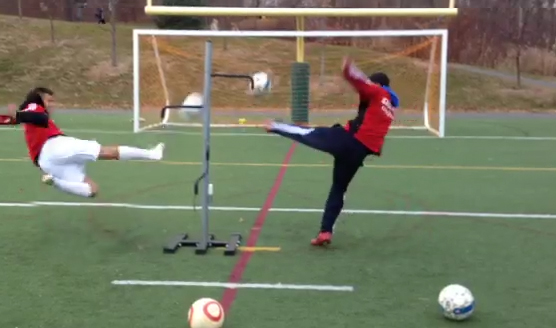 Soccer and football players around the globe, we know you love the beautiful game. When you get together, it's like you speak a language all your own. Desmond Morris, founder of the Volley King is a player, coach, and lover of the game like you. He set out to invent a product that would truly help players to transform their game.
The Volley Kick is a huge part of any game. It's the most powerful, accurate and difficult kick to perform. It's also the kick that's responsbile for 33% of goals in the last World Cup. Since it's such an important part of the game, you have to have a way to practice this kick, just like a basketball player has his backboard. The Volley King, like the backboard, is an indoor, outdoor, play all by yourself and make your game great kind of a product. You can play with friends, with a coach or trainer, or where it counts the most, on your own putting in the time to make your game great.
---